April 21, 2012
Next Week at a Glance:
Monday, April 23rd: 2nd Grade Common Core in TIC
Monday, April 23rd: TAT 8am
Monday, April 23rd: Kindergarten Round-Up 4-8
Tuesday, April 24th: Bible Release 9am
Tuesday, April 24th: TEAM meeting 9am
Tuesday, April 24th: Kindergarten Round-Up 4-8
Wednesday, April 25th: PLC K-2 assembly @ 8:45
Wednesday, April 25th: 3rd grade Common Core in TIC
Wednesday, April 25th: Kindergarten Round-up 3:30-8
Wednesday, April 25th: Western String Team from 4:30-5:30pm
Thursday, April 26th: Kindergarten Round-up 4-8
Friday, April 27th: Staff Meeting in Mrs. Valentine's classroom 8am (Miss Hinkley & Mrs. Delor will be sharing MACUL info, goodies, and ideas)
First blog down, hopefully many more to come. I received a lot of feedback last week. I felt it was beneficial feedback. A few things I learned: 1 - my proofreading skills need to be sharpened (my focus was on content, not perfect grammar. In hindsight maybe the focus should have been both content and perfect grammar) 2 - gotta find a way to use tabs (some people thought it was too long; felt like one more thing to do) 3 - showing a personal side surprised people (huh, never thought I was a "tough nut to crack").
Loose and Tight Leadership
We all have them-- these areas in our life that MUST be a certain way. Maybe as a parent you demand chores be done and vegetables eaten. Or maybe every Sunday (or Saturday night) the entire family WILL go to church. Possibly, in your own life, you will ALWAYS put your family before your career. The point is this: Certain things in our lives are very TIGHT, meaning flexibility is not an option, that we want it this way. Other things can be considered loose. For instance, at my house I love to read to my boys every night at 8:45, but some nights they want to cuddle in bed with mom and watch NCIS. I don't sweat it and so either I let them stay up a bit late or read two chapters the next day. Maybe in your house you'd prefer the TV off at dinner, but if it's on you just deal with it. Everyone is different, and everyone has things that are considered TIGHT. But then there are other things that are LOOSE. Flexibility is okay, and you're able to go with the flow.
For two years I have simply been me. I have tried to lead by example, and I have tried to model. I have tried to share, communicate, and listen. Some days I feel good about things, other times not so much. So that brings me to what I envision as TIGHT and LOOSE leadership.
I'm going to quickly go through some things I personally view as TIGHT: Punctuality, professional dress, up to date records, communication with parents, collaborating, investment in students, professional behavior, and willingness to differentiate Here is what I mean by LOOSE: I really don't care whether people arrive one hour early or two minutes early, but the key is early...I'm not a fan of late. With that being said, life happens, I get it, so I will live. Another idea of loose is professional attire. I wear shirts and ties, and I like wearing shirts and ties. I strongly believe jeans can be dressed up. I also appreciate sweaters, blouses, nice slacks, and dresses. Another LOOSE area is communication Some people email parents, some call, some send notes or letters, some talk face to face. I don't care how, I just want the communication to occur. I can be a bit LOOSE with records. Some people have data for everything. I like that, and others have data for what they deem most essential, which I like that as well. The point is, these things I'm a bit more LOOSE on, just as long as it's done.
That brings me to my big finale. What does Ben truly value? What does Ben think is most important? Engagement. My feeling is that engaged students learn. Now don't get me wrong, I still think trust, caring, and honesty are very important. In fact I believe all the little things can assist in student engagement. What I'm also saying is that by engaging students you've found a way to get their attention, and if you have their attention you can teach, and if you can teach, then ultimately students learn and grow.
When I enter classrooms, I look at the kids, not the adults. I look for engagement, I look at their eyes and the body language. It saddens me when kids say they don't like school, I feel a sense of failure, gosh at one time I was that kid. I remember despising school in 6th grade. It was a bad year. Thank goodness for Mr. Hilger and Ms. Berg in 7th grade. They made school a happy place for me. I don't want people to read this and think Ben only values kids having fun. That's not it. But I do believe there is a connection between engagement, learning, and happiness. The teachers I remember from my youth engaged me, took me on nature hikes, dissected frogs, created models, and had me cooking in class (what ever happened to Home Economics?). So, my question is:
How will you engage your kids?
Things I heard or noticed last week:
- Loved it when Mrs. Holton called her students scientists! Think big and encourage
- Makayla told me she loves it when I wear pink. Glad I could please her : )
- Mrs. King's class smoked through the additional facts in 53 seconds! WOW
- Student Council made a wise decision to save money for bigger items...that's why they are student council reps
- Miss Hinkley received her Board Appreciation Award for being one of the Jackson Area Teachers of the Year!
- 3rd-5th graders applauded the Earth Day Video
- Mrs. Soper's class created wonderful birthday cards for March and April birthday students
- Mrs. Soper's class used the iPad to create Weather Man (or Woman) videos. Very cute
- Mrs. Rouse shot a video with the iPad...no joke...but it may give you motion sickness
- Livingston loves to engage Mrs. Powers in conversation...I simply love to listen to it from my office : )
- Mrs. Hurt wonderfully handled a "razor sharp" situation!
- Mrs. Oliver and Mrs. Holton were extremely flexible Friday morning...very grateful...very thankful!
- Thank you for a delicious April Birthday Lunch
- Last week a substitute teacher was leaving the building, and I told her thanks, and hope it went well...she said, "It always goes well here. Great kids, and a supportive staff!"
- Got to watch a video of Ben Parrot dancing over spring break. Kid has got moxi, I'll give him that!
- Kirbie Watson likes the idea of iPad announcements. Kirbie says, "This is cool."
- Next week we have Secretary Day. Make sure you find a bit of time to gush over Katie and Pat. They're definitely worth it!
- Couldn't stop smiling after talking with Mrs. Dault. Insightful chat after school on Thursday!
- Picture this: you walk into the cafeteria and see a group of kids huddled around each other, then you hear: this is cool, smell it, I want more, is there any more pieces? Hmmm, what could they be discussing? Of course, they were talking about the shards of plastic that Prof. Kuntzelman destroyed. Science Club loves blowing things up!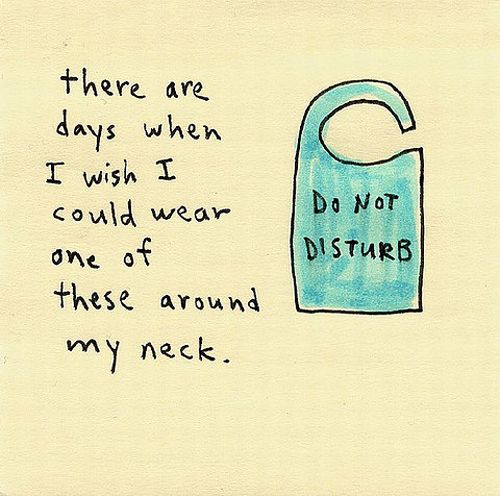 Articles worth checking out: Click on Article to open a new window
Educational Trends to Check out
Your Principles vs Your Principal
Student Participation, is it KEY?
Blog of PrincipalJ, worth your time!
Videos to check out
Give this video time, at first you may be confused, give it a chance.
Sometimes Athletes can get a bad reputation. Check out this video, thoughtful, inspiring, caring. One person can make a difference.
Intriguing video, would YOU push the button?
Finally, I mentioned in Blog 1 a few people that I get my new ideas from. I realized after analyzing my blog that I only mentioned my Twitter PLN. I also have a in person PLN:
My Wife (Amy): if you only knew, she puts up with my quirks, faults, and rants.
Sue Haney & Mike Ykimoff: My fellow Elementary principals, you two make it so my island is never too lonely.
Eric Swihart: My friend. We run together, we vent, we have a unique way of sharing, running, and trying to make ourselves better.
The entire Western School District AdStaff: Thank you for sharing, encouraging, and sometimes just listening.
The Warner Staff: Each staff member has unique qualities that I learn from. Sometimes you don't even know that I'm learning from you : )
This is Blog 2...I'll be attaching pictures very soon. I welcome feedback.
What will you do for Earth day?