Next Week At a Glance:
TEACHER APPRECIATION WEEK!
Monday, May 7th: 2nd Grade Common Core @ TIC
Monday, May 7th: Crisis Response Meeting (Ben only)
Tuesday, May 8th: Employee Appreciation Breakfast 6:30-8:30am
Tuesday, May 8th: 5th Grade Music 10:05am in cafeteria
Tuesday, May 8th: Panther Pride Lunch
Wednesday, May 9th: Walk to School Day (bus drop at Fire Station)
Wednesday, May 9th: 2nd grade to Impression 5
Wednesday, May 9th: K-2 PLC assembly
Thursday, May 10th: KDG common core in TIC
Thursday, May 10th: 5th grade common core @ Parma
Friday, May 11th: 5th grade Instrument Fitting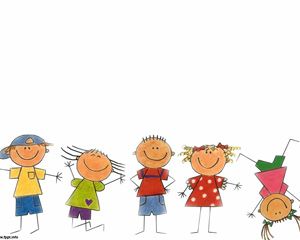 This week I had several thoughts dancing through my head. I had a very difficult time thinking of one topic to focus on. I started last night and put in my Shelfari and the Blog Calendar. My hope is that people can now see upcoming events and check out what I'm currently reading.
As for my focus...if you didn't know I've been assisting Boy Quest for a few weeks. Each week I come in I try to have a meaningful conversation that helps motivate or inspire. Then we play games to increase fitness. My goal is to be a positive role model, and try to make a difference in the boys lives. My first talk with the boys centered around changing the perception people have of them. I shared a story about my 6th grade year and how the teacher continually thought of me as a trouble maker. The longer my teacher thought this, the harder I felt it would be to change her opinion. Lucky for me 7th grade was great. I shared my frustrations with the boys and I found that many of them have felt similar. It made me think, how many kids are just craving a fresh start? It's the end of the school year, many kids will get a much needed break and then they have a small opportunity to make next year start great.
I followed up my week one talk with a talk about role models and heroes. I shared with the boys that growing up I did not have one specific hero. I took characteristics from several people and tried to blend them into me. Still to this day I cannot pick just one person I look up to. Simply put I learn and get inspiration from many. I found that the boys themselves did have heroes, but their heroes were weak (they talked about money, fame, and possessional things). I thought to myself part of the problem with kids of today is a lack of "good, realistic, role models". For instance, growing up I watched Little House on the Prairie, Dukes of Hazzard, The A-Team, Mash, and Night Rider. These shows weren't great, but the characters were real, they could be hurt, they had realistic problems, they seemed to have ups and downs to every episode. Today's shows don't contain the same plot and problem solving. The shows of today for many kids are flash, bang, boom! It's not just shows, sports stars of today are very different from those from previous years. I think it's important kids look up to role models.
Which brings me to my next point. Saturday morning hit and the Boy and Girl Quest students went downtown to run a 1.2 mile fun run. I was delighted that all our Western girls participated and I was pleasantly surprised that we had many boys. This was terrific! My agenda was two fold, I wanted to run hard for myself, but I wanted to cheer on our kids as well. In the end, the kids did great! Parents participated, cheered, hugged, and gave high fives! I saw smiles on so many kids faces, I felt we were really making an impact. Later I went to breakfast with a good friend of mine. As we sat and talked about everything from the run to religion, he stopped me and he said, "It was really amazing to hear so many cheers for those kids, the positive energy is so contagious!" I thought about this, and that is a big reason why I love what I do. In every facet of my life I try to surround myself with positive people. MOST kids are positive, even if home isn't the best they'll smile at school. If school is frustrating them, they'll smile at recess. In some way or shape kids seek out happiness. I guess that makes me a big kid. I want to be happy and be around upbeat, positive people. So when you see me wearing a bright color, or greeting kids at the door, or running around at recess, just remember I'm trying to spread my positive energy to everyone! I view life as a gift, I love what I do, I have a great family, and sure some days aren't the best, but it's okay to remind myself that life is good.
As the year starts to come to an end (5 weeks, but who's counting), I urge you to be the positive role model so many of your kids need, greet them with a smile in the morning, praise them for the little things, and be the person others want to be around!
GREAT THINGS NOTICED OR HEARD:
- Ritvik was supposably on the office phone with his grandmother in India...I told him that would cost him! I then asked him what time it was in India...he responded 2am. (Thankfully he wasn't talking to grandma in India)
- Kindergarten students returned Friday and told me about the "cool" stories they heard. The excitement in their eyes told me all I needed to know.
- Shaina Jaster beemed Friday for two reasons; 1- she really rocked at College for a Day in the Jeopardy Game 2 - Her week of announcements was terrific and I praised her in front of mom. She was glowing!
- The 5th grade boys defeated the girls in Jeopardy, but you wouldn't have thought that if you looked at the body language and heard the remarks. The girls were very positive and walking proud back to Warner.
- The 3-5 assembly on Wednesday was a true hit! Kids loved being outdoors and participating in so many Track and Field events. Great work bringing them to Warner Mr. Holton!
- It was a pretty warm week, but as Carter Inosencio stated, "We can't really complain about being hot, look at Mr. Gilpin in his long sleeve shirt, tie, and pants...he's not complaining." I glanced over and winked at him.
- I really noticed our hallways last week, great job keeping everything so clean John and Merrie Jo!
Articles worth Reading:
Printing from an iPad
100 Best Youtube Videos for Teachers
Bloom's Apps
Top 12 End of the Year activities for Teachers to Use in the Classroom
Crabs in a Barrel?
Videos worth Checking Out:
Humor me...this is my son Drew and his attempt at soccer insanity. It is a bit odd, but he's hoping for more hits. It's only 36 seconds.
Probably the video that makes me think the most about education and the future.