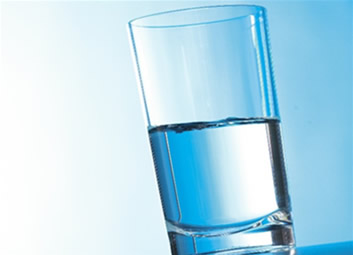 Is your glass half full or half empty?
I stepped back this week and I analyzed (I know what you're saying, Ben you analyze everything, well you're right) my world, our world. I came up with some things that made me think about where I stood. Let's first focus on the World. These are some of the headlines of late, which did you choose to focus on?
* Fiscal Cliff talk * Stuttering Singer WOW's American Idol!
* Lance Armstrong Admits to Cheating * Chris Christie slams NRA, guns not the answer
* Manti Te'o scandal * Loyal dog saves man after he falls through ice
* Devastating Floods in Jakarta * Detroit Auto Show buzzing with "green" tech
I looked at major stories out on the web. If you chose to read it all you'd probably believe the World is crumbling. The news tends to be disturbing and depressing, I for one lose a bit of faith in humanity the more I watch. I try very hard to focus on the positive, I look at websites like:
www.marcandangel.com
, I also enjoy reading
www.happynews.com
and
MSNBC's website: Wonderful World
. These websites remind me that life is good!
I also try to look at my own "small" world. I think of my family.
Half Empty Half Full
* My son Troy was very upset at basketball last week * My two boys were all smiles at hockey!
* My wife has been swamped at work * Drew and I have had many good talks about God!
* I'm taking a new class at Eastern Michigan U. * I'm taking a new class at Eastern Michigan U.
I can choose to focus on the doom and gloom at home or I can choose to look at the good side. I will tell you that I find being positive is contagious. When I come home upbeat and happy the household seems to lift up. On the flip side, negative talk seems to breed more negative talk.
Finally I looked at school -
Half Empty Half Full
* No computer lab * All teachers now have iPads!
* We are a Focus School * We've got great kids and we are seeing growth
* Feeling overwhelmed by Common Core changes * Shifting to Project Based Learning!
* Wishing the bond would have addressed ________ * Feeling great that we passed a bond!
Supportive Community!
So ultimately it all comes down to perspective. I believe attitudes are contagious. I try very hard to spend time with upbeat, positive people. My running friend Eric and I often talk running, he tells me I must stay positive, focused, and I have to believe. He pushes me, he encourages me, but he also has a positive outlook that brightens me up. The same can be said for the classroom. When I was teaching I knew places to avoid (grumbling and stirring the pot) and who to gravitate towards (uplifting, comforting, collaborative, and friendly). My belief is that attitudes are contagious, I try to stay positive and upbeat, sometimes life gets me down, I appreciate when people help pick me back up. We are all in this together, and life is to short to always view the glass as half empty.
Monday, January 21st: PD Day
8-11am HS Tech lab (bring headphones)
11-12 Lunch at Warner (Potluck style, bring soups, salads, desserts or drinks)
12-1pm Common Core altogether in Warner Cafeteria
1-3pm Splitting into grade levels to focus on (Common Core, Smarter Balanced, iPads, and Common Assessments)
Tuesday, January 22nd: Hearing Test grades K, 2, 4
Wednesday, January 23rd: Grades 3-5 assembly in gym 8:45
Wednesday, January 23rd: Grade 2 Ice Arena Trip
Thursday, January 24th: Vision Testing Grades 1, 3, 5
Friday, January 25th: Half-Day, dismissal at 12:05
Great Articles Worth Reading:
Ellen's Favorite Web Videos (3 min)
If we can't agree I say we try this... (1 min)